Our good blogging friend, Karen J, needs our help. You've all seen her wonderful, funny comments all over the blogosphere, and some of you have received her help when you needed it. Personally, were it not for Karen J's emotional support at the beginning of my blogging career, you would not be reading this post now. Please, if you can pony up even a few dollars, that would be appreciated. You can donate on GoFundMe (link is in the post), or to PayPal (kmjohannessen@yahoo.com). I've given what I can – now it's up to the rest of you, if you can help a fellow blogger get past the rough spot in her life. I don't imagine it was easy for her to write this post.

PS:  Read what she says on the GoFundMe site.  It could just as easily be any of us in the current economy.

(Comments are disabled here.  Leave any comments on Karen's post on her website.)
Curves 'n Angles
I just did [a thing] that I've been resisting for a long lo-o-o-ng time.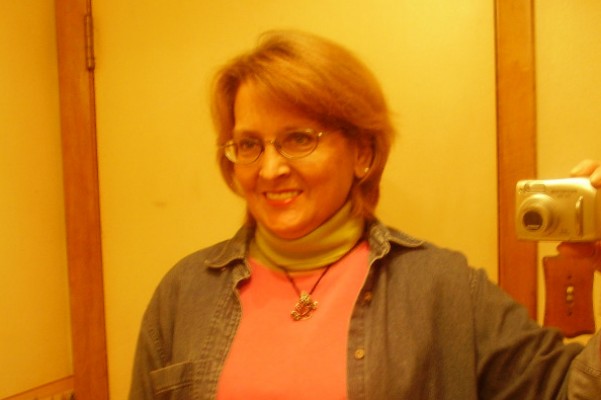 I sat down and wrote honestly about myself, and some of the ways I've been less-than-together (under-statement of the century) in my Real Life, and then Actually. Ask. for Help! (Progress, right?) (Thank you, Ash and Shanna and everyone who's ever written about how vital that is.)
The next step is to 'make that visible', because, well, *writing it*, committing it to screen is one thing (Yay, Me), but if nobody can actually *see it*, it still doesn't do much good, right?
So, here's Me (Ms. Karen Johannessen in Chicago, Illinois, USA), being vulnerable and visible at the same time: gofund.me/j1z7k8.
All the heavy-duty resisting and denial I've done in the last year (decade?) – about losing the house, editing my stuff (by definition: eliminating options!), getting what's left packed up and mostly stashed out…
View original post 270 more words